oNE NIGHT IN THE HISTORIC tower & PALACE
The Chigi Tower & Palace, historic residence among the most exclusive and evocative residences in Tuscany, is the perfect location for a declaration of love, on the tenth floor of the private Torre Chigi, accompanied by an exclusive romantic dinner, unique and unrepeatable.
Historic residence in the Castle of San Gimignano

At the height of the tenth floor of the castle of San Gimignano, overlooking the towers, enjoying a dinner based on saffron and truffle risotto while sipping reserves of prestigious wines.
Tenuta Torciano winery presents the package for vip guests for a romantic dinner on the most exclusive terrace in Tuscany, followed by a night in the Podestà's room, with furnishings and interiors of the 13th century palace.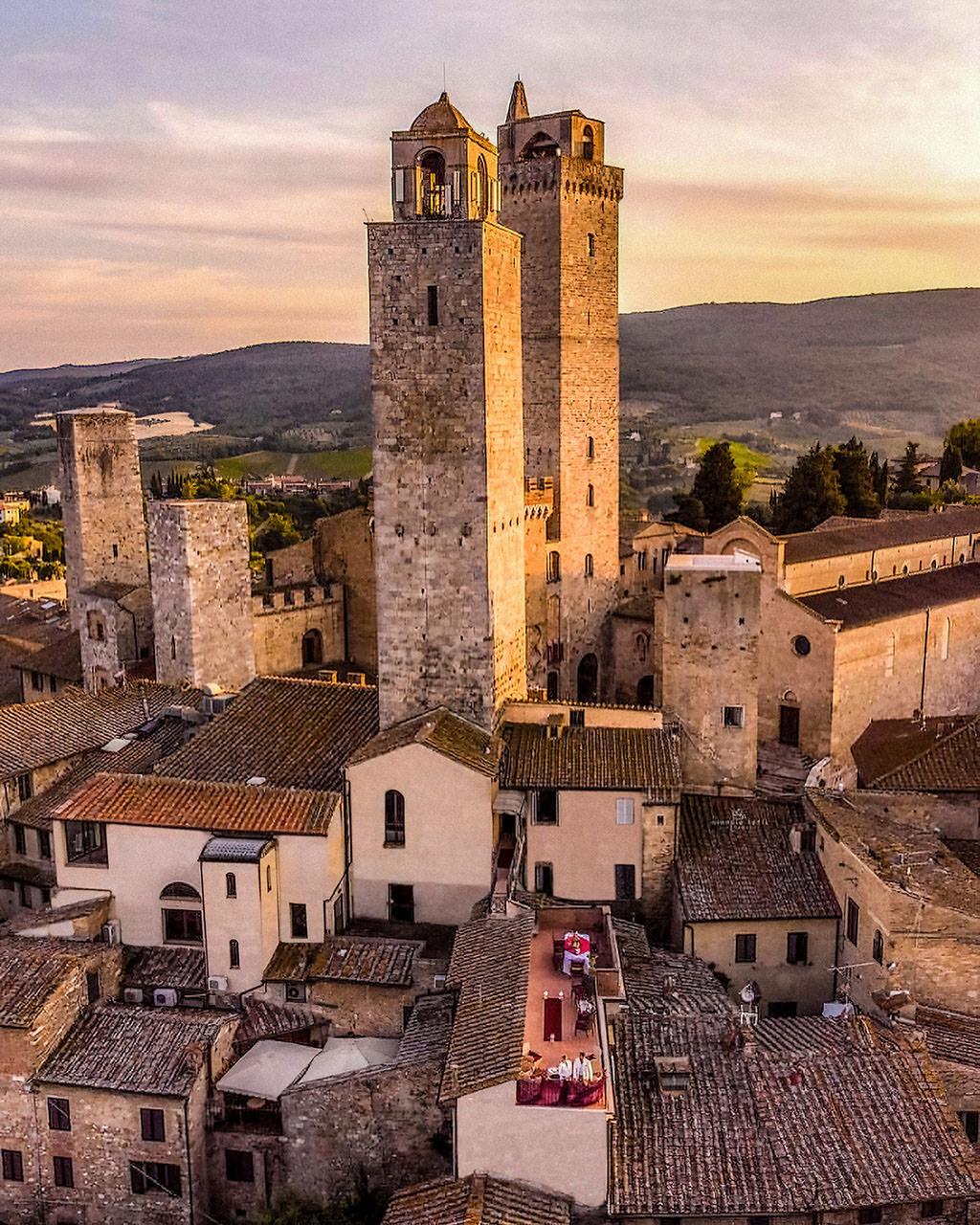 A building nestled between the 12 Towers of San Gimignano, thanks to an agreement with the Giachi family, owner of the multi-storey building, it is possible to experience a wonderful night.
It is the most exclusive location to celebrate a special occasion, such as a wedding and an anniversary to remember over time, a historic birthday and much more, located in the heart of the castle of San Gimignano in front of the Collegiate Church and the Torre del Podestà, near the Big Tower "Torre Grossa", the Twin Towers of San Gimignano, the Ardinghelli Tower, the Devil's Tower, the Duomo Tower and much more.
For our most demanding customers, there will be the opportunity to further enrich this experience by booking an elegant and exclusive dinner on the terrace directly on the tower of Palazzo Chigi.
The splendid position of our terraces together with the excellent professionalism of the Tenuta Torciano winery, will help to create a unique and magical moment, with an atmosphere of a thousand and one nights, for customers who are looking for something they have never experienced, an unforgettable fairy tale.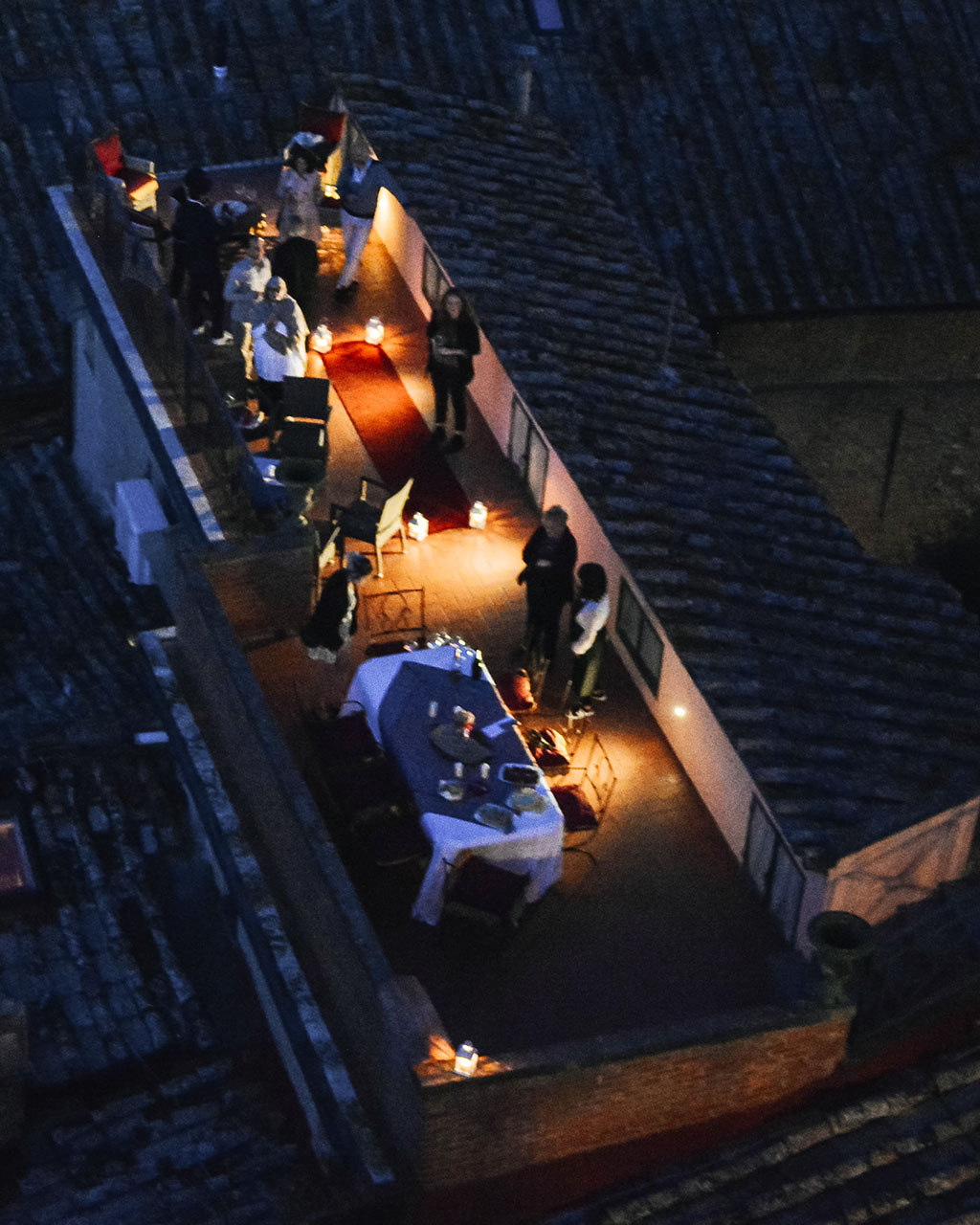 Located in the heart of the village San Gimignano (UNESCO Heritage) lies a complex tower that holds three hundred residences, incorporates one of the medieval tower internationally famous.
Golden Dinner in TErrace TOwer
Dinner takes place in a private area of Palazzo Chigi, inside the private Torre Chigi, by professional chefs of Tuscan cuisine and by sommeliers from the prestigious Tenuta Torciano winery.